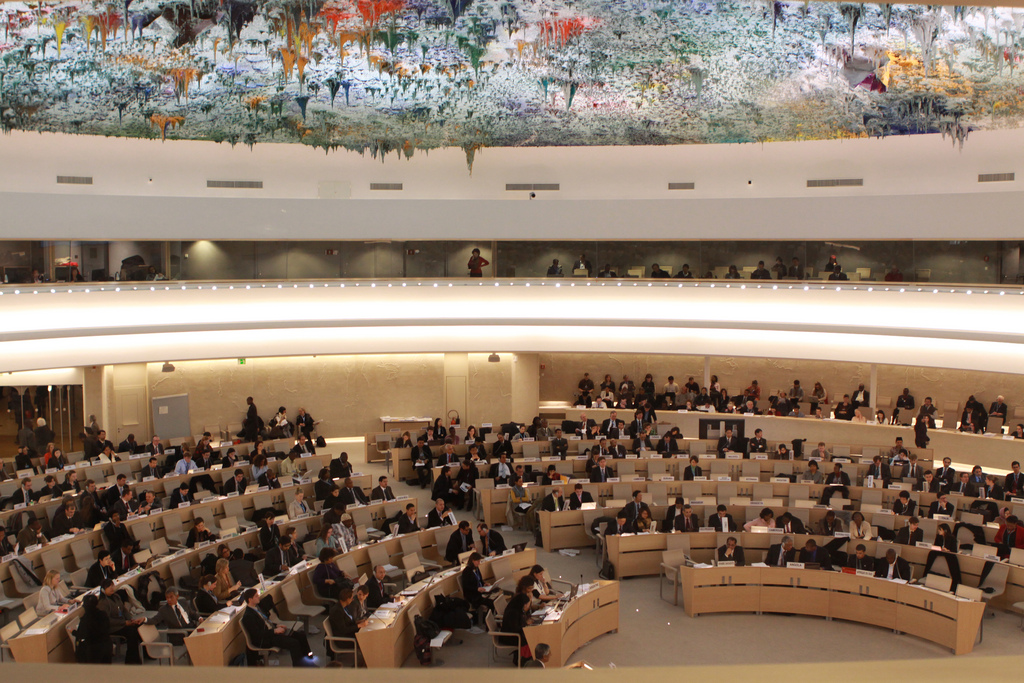 Protecting civil society space and preventing reprisals: National and international developments and next steps
Friday, 19 September 2014 from 9.15 to 10.45am
Palais des Nations, Geneva, Room XXIV
Please join us for this important Human Rights Council side-event with international experts and national human rights defenders to discuss recent developments and next steps in the protection of civil society space and the prevention of reprisals.
Opening remarks
Olivier de Frouville, member of the UN Working Group on Enforced and Involuntary Disappearances and member-elect of the UN Human Rights Committee
Panelists
Reine Alapini-Gansou, Special Rapporteur on Human Rights Defenders, African Commission on Human and Peoples' Rights
Stephania Kulaeva, Director, Anti-Discrimination Centre Memorial, Russia
Patricia O'Brien, Ambassador of Ireland to the UN
Eleanor Openshaw, Reprisals Advocacy Manager, International Service for Human Rights
Moderator
Michael Ineichen, Human Rights Council Advocacy Director, ISHR
For those unable to attend, the event will be webcast at www.ishr.ch/webcast. You can also follow the event on Twitter @ISHRGlobal, using the hashtag #ProtectCSS.
If you would like to attend but do not have UN accreditation, please email [email protected] before 12 noon on 16 September.