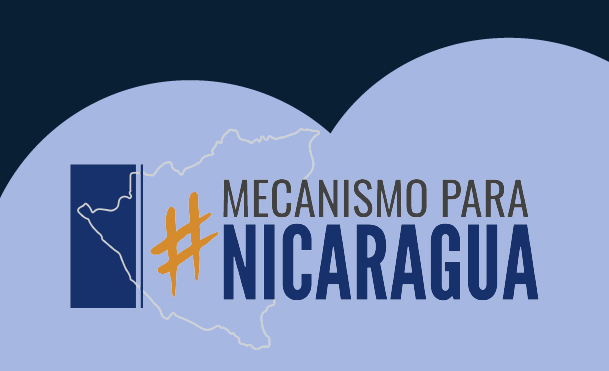 Urgency of an accountability mechanism for Nicaragua
How can the HRC strengthen the fight against impunity for serious human rights violations in its 49th session?
This online event seeks to reflect on the role of the Human Rights Council in the fight against impunity and, in particular, on the need to establish an investigation and accountability mechanism for Nicaragua in its next 49th session, to investigate the serious violations committed since April 2018, and lay the groundwork for a future justice process that guarantees truth, justice and reparation for the victims and identifies the patterns and underlying structural causes.
Friday, February 25
04:00 PM Geneva
9:00 AM Central America
Zoom registration here.

The event will have simultaneous English-Spanish interpretation through Zoom.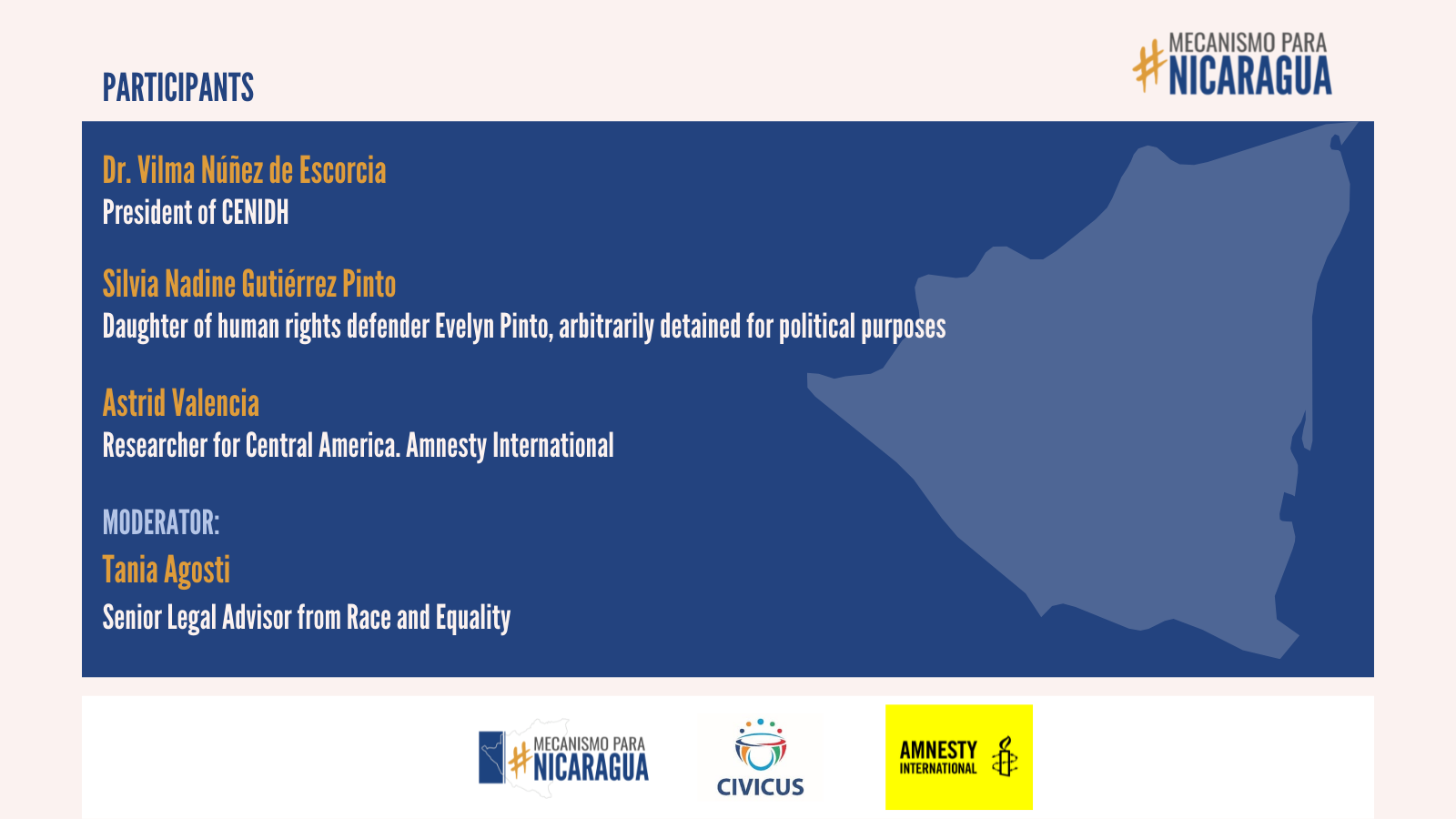 Colectivo 46/2 is a coalition of 21 national and international human rights organisations that monitor the Nicaraguan State's implementation of the 14 recommendations made to it in the resolution 46/2 adopted by the UN Human Rights Council in March 2021. The coalition has researched, documented and has periodically informed the international community about the lack of efforts by the State of Nicaragua to address its international human rights obligations and the concerns of the international community. Colectivo 46/2 calls on the UN to appoint experts to investigate the human rights crisis that has been happening in the country since April 2018. Learn more: https://www.mecanismoparanicaragua.org/