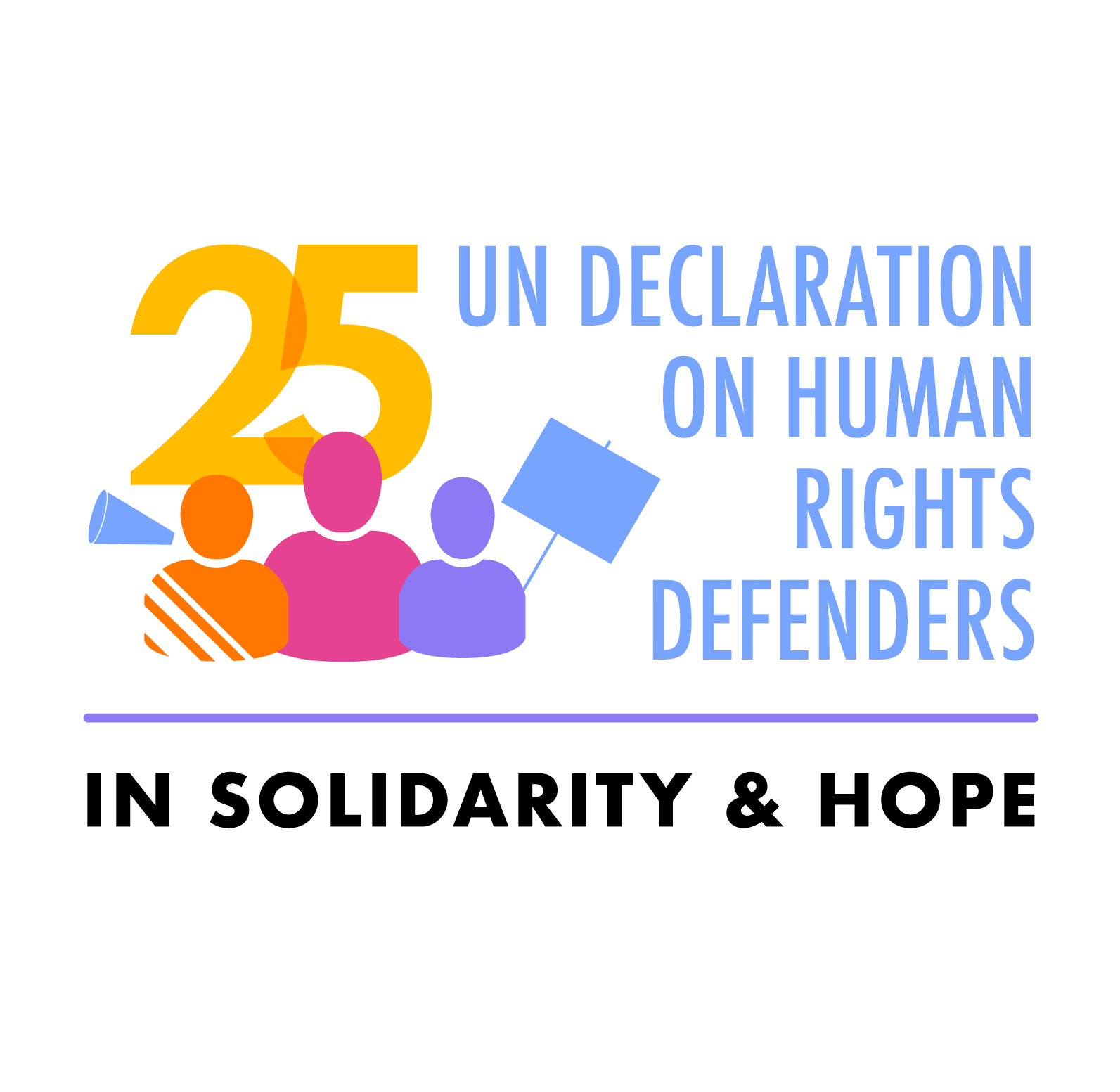 Success through perseverance & solidarity: 25 years of achievements by human rights defenders
The objective of both the report and the side event is to re-emphasise that the work of human rights defenders is legitimate, effective and for the common good.
Register here.
To mark the 25th anniversary of the adoption of the UN Declaration on human rights defenders in 1998, the UN Special Rapporteur on human rights defenders, Mary Lawlor, will focus on successes achieved by human rights defenders in her upcoming thematic report to the Human Rights Council. The report will demonstrate how the work of defenders is crucial in helping achieve more just and equitable societies. 
This side event, which is co-sponsored by a number of States and organisations*, including ISHR, will take place a day before the Special Rapporteur's presentation of the report to the Human Rights Council and in addition to the Special Rapporteur herself, the panel will include a State representative who will outline how that State collaborated with defenders to bring about human rights gains. It will also include two defenders who will speak about successes they have achieved.
Speakers: 
Mary Lawlor, UN Special Rapporteur on the situation of Human Rights Defenders
Gustavo Gallon, Permanent Representative of Colombia to the United Nations Office at Geneva
Tara Houska, US-based citizen of Couchiching First Nation, Environmental & Indigenous rights defender
Daniel Goinic, Human Rights Program Director at Legal Resources Centre in Moldova
Moderator: Imogen Foulkes, BBC Correspondent in Geneva

Due to space limitation, registration is mandatory to attend the event in-person: please click here to register. The event will be live streamed on ISHR's YouTube channel.
*See the flyer for more information.