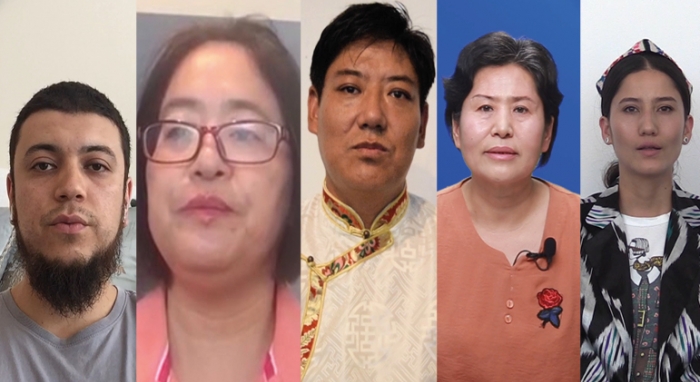 HRC42 l China must end all forms of enforced disappearance
In a statement to the Human Rights Council, ISHR expressed its solidarity with those disappeared by the Chinese government for expressing dissenting opinions and standing up for human rights. We called on China to fulfill its obligations under international law, and cease all forms of enforced disappearance.
请点此以阅读有关中国强迫失踪的中文主页。
In a statement delivered to the 42nd session of the Human Rights Council, the International Service for Human Rights (ISHR) expressed its solidarity with all victims of enforced disappearances in China, and called on the Chinese government to promptly end this systemic and widespread practice.
Enforced disappearance is a tool used extensively by the Chinese government and the Communist Party to silence those who express differing opinions, and to deter others from doing so. Grave concerns over the legalisation of this practice under Chinese law, through 'Residential Surveillance under a Designated Location', have already been raised by 10 UN human rights experts in August 2018.
In its report to the Council, the Working Group on Enforced or Involuntary Disappearances reiterated its concerns over continued reports of mass detention of Uighurs in Xinjiang, in particular over the trend of extraterritorial abductions. It further brought attention to the justification by many countries over the use enforced disappearances 'as part of their counter-terrorism activities'. Since 1980, the Working Group has received more than 145 cases of individuals disappeared by the Chinese government. As of writing, the Working Group has determined that for 68 cases – nearly half – the authorities have failed to provide enough information to close their inquiry.
Over the last year, the Working Group has raised 24 new cases with the Chinese authorities, including the situation of lawyer Jiang Tianyong, and the disappearance of Fu Changguo and other labour activists from the Jasic factory protests.
'This is just the tip of the iceberg. Rights groups estimate that there are thousands of cases of human rights defenders and ethnic minority individuals disappeared, separated from their families and communities', said Sarah M Brooks, Asia advocate at ISHR. 'Instead of celebrating the 70th anniversary of its founding with military parades and charm offensives, the Chinese government should instead show its maturity by taking action to end disappearances and hold perpetrators accountable'. 
On 30 August 2019, ISHR and four other civil society organisations joined efforts to commemorate the International Day against Enforced Disappearance and make visible those who have been disappeared by the Chinese authorities.
Full English statement is attached here.
请点此以下载声明的中文版。
Para una versión en español de la declaración, clique aquí.
Pour une version en français de la déclaration, veuillez cliquez ici.
Watch the video of the statement:
The statement as delivered is below:
Statement to the 42nd session of the UN Human Rights Council
Item 3: General Debate
Mr President,
Geng He, the wife of Chinese lawyer Gao Zhisheng, told me: 'Each time he disappears, our only hope is that he is able to live.'
Today, we express our solidarity with those who are gone, and with those who still stand up for justice and against impunity. We deliver this statement in the hope that victims of enforced disappearances in China can one day be safe from fear, healthy, and reunited.  
We welcome the attention paid in the report of the Working Group on Enforced or Involuntary Disappearances to disappearances of Uyghurs, and we are concerned at the persistent refusal by China to respond to requests for an official visit.
We also worry about concerning trends across China. These include the persistent erosion of due process guarantees for detained defenders such as lawyer Yu Wensheng or woman human rights defender Chen Jianfang; the extensive use of 'Residential Surveillance in a Designated Location' (RSDL), most recently used to hold socio-economic rights defenders in incommunicado detention; a system of so-called 'retention in custody' for Communist Party members and public sector workers; the ongoing harassment of defenders after serving out their sentence, as in the case of Jiang Tianyong; and the widespread use of re-education camps in Xinjiang.
主席先生,
我们呼吁联合国各层的官员,包括秘书长安东尼奥·古特雷斯,加紧努力确保独立人权专家能够进入中国各拘留发生地,特别是在西藏族和维吾尔族地区,并敦促中国使其法律和行动与其国际承诺一致。
我们亦敦促所有国家确保被中国强迫失踪的受害者,均受到有效保护;有途径寻求补救;并且人们可以行使权利了解其亲人的真实现状。
谢谢.
For more information, please contact Sarah M Brooks (at [email protected] or Twitter @sarahmcneer); or Raphael Viana David (at [email protected]T or on Twitter at @vdraphael).
Photo credits: ISHR