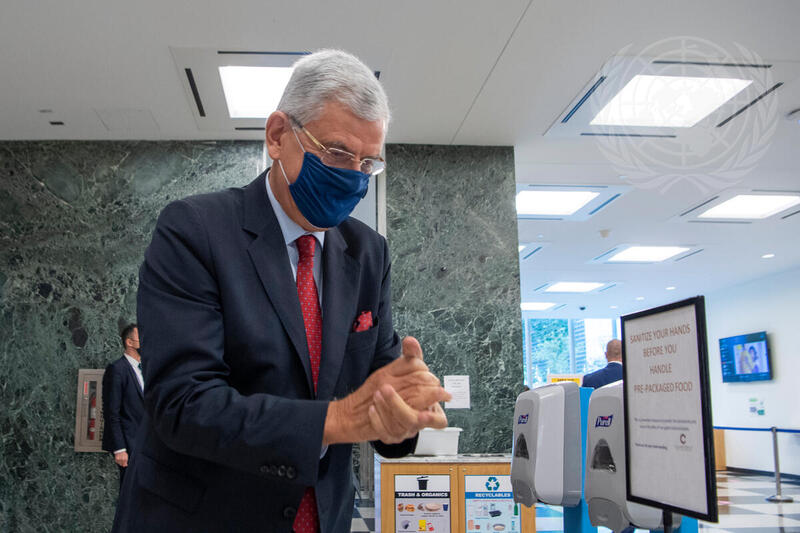 Treaty Bodies | 2020 review - where to now?
In a joint reaction coordinated by Amnesty International, NGOs welcomed the report of the co-facilitators of the 2020 review of the treaty body system, Switzerland and Morocco. It remains to be seen whether the General Assembly will take any action in follow up to their report. So far, the President of the General Assembly has not re-appointed the co-facilitators to continue the process, nor communicated anything further on the subject.
Despite the challenges presented by the global pandemic, Switzerland and Morocco were able to conduct a number of consultations, primarily online, in preparing their report to the President of the General Assembly. The report takes stock of the developments since the adoption of the 2014 General Assembly resolution 68/268 on Strengthening and enhancing the effective functioning of the human rights treaty body system, and it identifies a range of areas for potential strengthening of the system. In addition, the co-facilitators recommend that a 'follow-up process' should be undertaken to allow for further discussions and consensus solutions to be reached that would allow Member States to reaffirm their support for General Assembly Resolution 68/268 on the treaty body system, and complement it where needed.
The joint NGO response highlights some of the key recommendations NGOs consider fundamental for the strengthening of the human rights treaty body system, and includes recommendations to States, the treaty bodies, the Office of the High Commissioner for Human Rights (OHCHR), and the President of the 75th session of the General Assembly on how to move forward on the implementation of these recommendations.
'Interestingly, the co-facilitators propose that OHCHR could play an important role in the follow up process including in relation to the much needed development of fixed, predictable, and coordinated cycles of reviews', says ISHR's Vincent Ploton in Geneva. 'At a time when the pandemic is negatively impacting the ability of the Committees to fulfil their mandates, the suggestions and proposed way forward in the co-facilitators report ought to be followed upon, including the preparation of a proposed schedule and estimated costing for predictable review cycles'.
In its "omnibus" biennial resolution on the treaty body system, adopted on 30 October 2020, the Third Committee of the General Assembly 'takes note' of the co-facilitators report but falls short of welcoming it, or recommending any action towards the implementation of the recommendations it makes.
'The role of Member States is crucial to ensuring that the treaty bodies receive the full allocation of resources requested by the Secretary-General in the 2021 budget in the Fifth Committee,' says ISHR's Madeleine Sinclair in New York. 'We look forward to the outcomes of the discussions of the Fifth Committee in this regard and, as a new budget cycle gets underway in the first months of 2021, we urge the Secretary-General to request the full allocation of additional resources that the treaty bodies require in order to function effectively in his proposed budget for 2022.'
Contacts: Vincent Ploton, Geneva [email protected], Madeleine Sinclair, New York: [email protected]
Photo: President of the UNGA Volkan Bozkir UN Photo/Eskinder Debebe