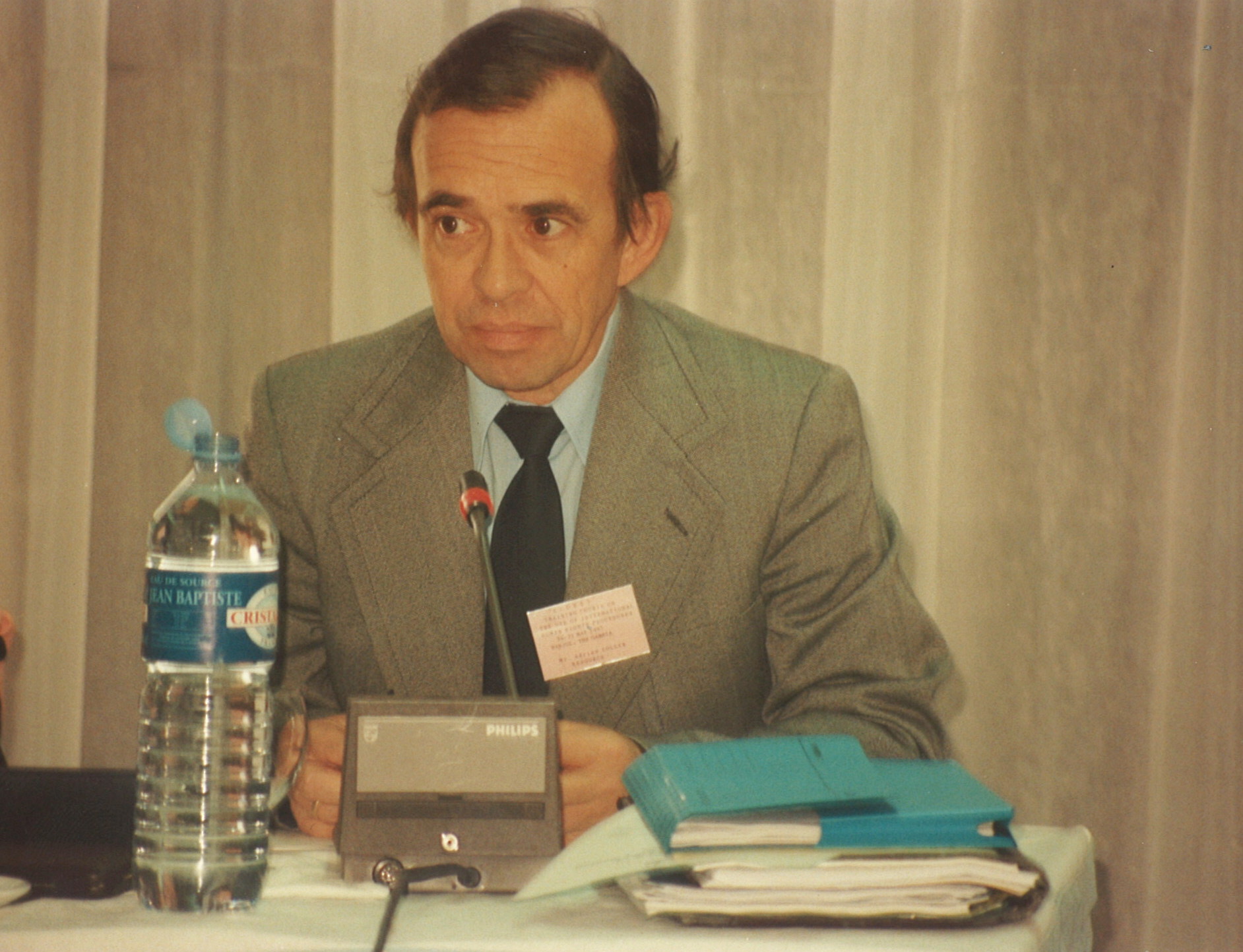 Adrien-Claude Zoller: ISHR Founder
Born and educated in Geneva, ISHR founder Adrien Zoller's lifelong commitment to non-governmental and human rights work began as a hobby. Adrien spoke to ISHR about what drove him towards his human rights vocation, and about ISHR's founding and profound impact to the global human rights movement.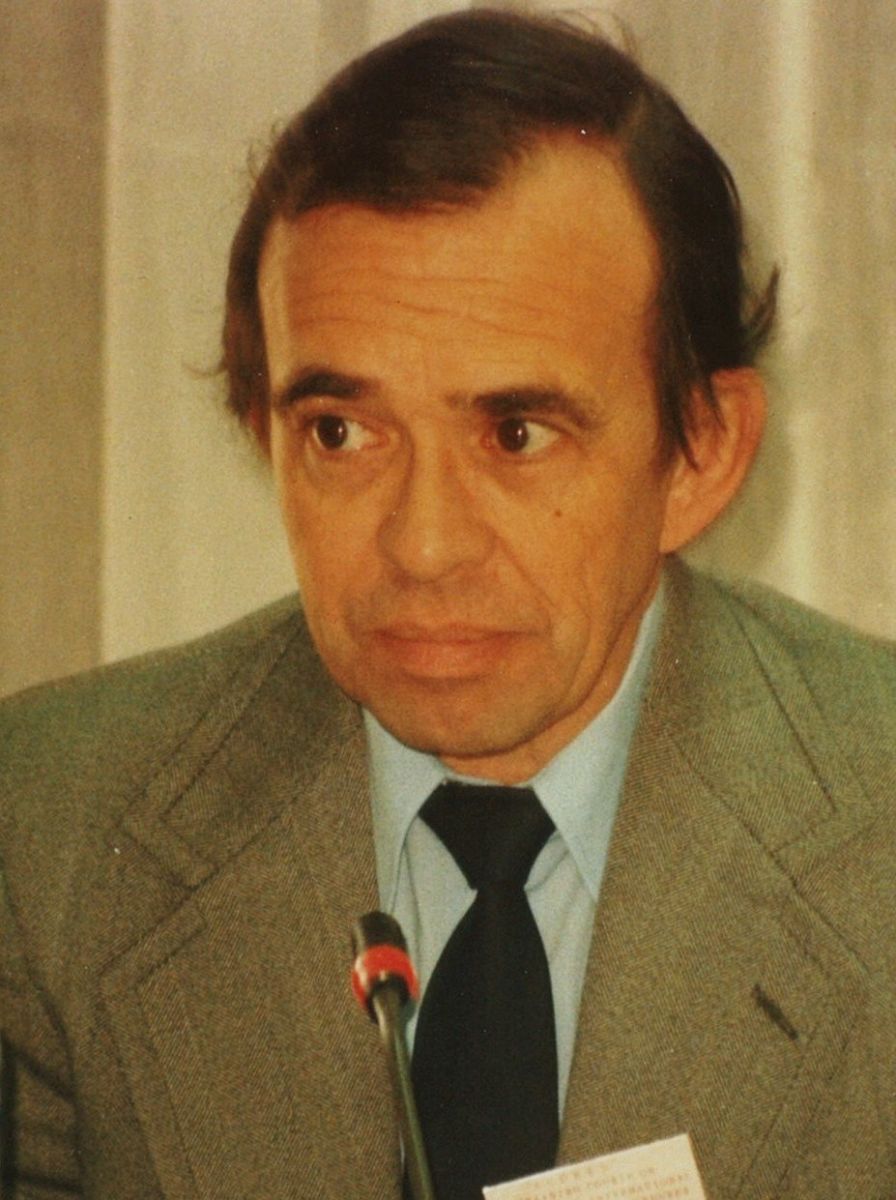 ADRIEN-CLAUDE ZOLLER
Founder of the International Service for Human Rights (ISHR)
Born and educated in Geneva, ISHR founder Adrien Zoller's lifelong commitment to non-governmental and human rights work began as a hobby. Adrien spoke to ISHR about what drove him towards his human rights vocation, and about ISHR's founding and profound impact to the global human rights movement.
My path into human rights
I was born in Geneva and after finishing my degrees in Law and International Relations, I went to Holland to study and work as a management consultant in July 1971. At that time my non-governmental work was a hobby, but it gradually became a full-time job.
I created the Ecumenical Research Exchange Centre in 1974, the focus being studies for the anti-apartheid campaigns in Europe. I then returned to Geneva and got involved with Pax Christi, along with the World Council of Churches and several Catholic organisations, before creating ISHR in 1984.
A passion for the issue of enforced disappearances
My early career was strongly focused on Central and South America,which is where two key events took place that influenced my human rights focus. The first was the disappearance of students in Buenos Aires during the World Cup in 1978 and the personal meeting I had with 'The Mothers of the Plaza de Mayo'.
The second was whilst I was working as a coordinator of Catholic organisations on Central America: the arrest and subsequent assassination of my driver in El Salvador. I was also arrested during the incident, however I was released, probably only because I was Swiss.
These two experiences changed my life and drove my concern for the issue of enforced disappearances.
The origins of ISHR
From the very beginning ISHR tried to empower coalitions and facilitate networks. It has always been a matter of being 'at the service of'.
We focused on filling the gap between what was needed in Geneva and what services existing NGOs were currently providing. In 1984, we therefore established ourselves with a network type structure. We started with only a small secretariat based at my home and then moving to a joint secretariat with Pax Christi and OMCT at 37 rue de Vermont in the middle of 1985. There was a need in Geneva to both help those human rights defenders coming from the regions and also to help denounce the violations being perpetrated against them.
As a small coalition we worked on human rights across many different countries, including El Salvador, Guatemala, Paraguay, Colombia, Timor-Leste and Sri Lanka, and on enforced disappearances. Our aim was to obtain resolutions on human rights abuses in these countries in both the UN Human Rights Commission and its Sub-Commission.
Until 1987 we didn't do any fundraising and were not well known by potential donors. An established internship programme was therefore essential to ISHR's survival. We also created a visitors programme, with the aim of providing free accommodation to human rights defenders visiting Geneva. We welcomed them free of charge to attend both the International Labour Organization (ILO) and UN meetings. This evolved to us providing them with information, advice, and orientation.
By 1985, ISHR had been successful in obtaining numerous resolutions through lobbying, targeting mainly the Commission and Sub-Commission on Human Rights. If we failed at the Commission, we would go to the Sub-Commission. We began to focus on summary executions as well as enforced disappearances. We also organised alternative meetings with the Working Group on Indigenous Populations. Our interns helped participants prepare their speeches to the UN.
ISHR revives the UN Sub-Commission on Human Rights
Come 1986 and a financial crisis hit the UN, leading to the Secretary General making proposals to cut expenses. The new UN chief at the time therefore suggested cancelling the Sub-Commission on Human Rights, which would have implied cancelling the Working Group on Indigenous People.
ISHR could see this would have a very negative impact on human rights progress and therefore considered whether we could organise an alterative session of the Sub-Commission if funds were available.
With extremely fortuitous timing, a man by the name of Peter Davies came to Geneva and approached me with the proposal that ISHR do just that. He had obtained grants for 100,000 dollars to create an alternative meeting of the Sub-Commission on Human Rights. So we mobilised quickly and within two weeks ISHR had recruited 18 people for three months. We organised an expert meeting of the Sub-Commission, paying for the members' travel to Geneva. The meeting was held at the ILO.
At a certain moment in the proceedings the 17 members we'd brought together decided that, since they had the majority and they were in Geneva, they should hold a meeting of the Sub-Commission. It was a revolutionary moment for the UN, ISHR and the Sub-Commission. The Sub-Commission was at the forefront of most key UN decisions and a major space to introduce innovative ideas and initiatives. ISHR really was the essential player in making the Sub-Commission happen that year.
ISHR broadens its focus
When we created ISHR our focus was primarily on helping human rights defenders intent on coming to Geneva. At the end of 1987, I became ISHR's first Director and, with André Jacques elected President in 1990, we broadened our work to supporting defenders in the regions and following-up with those who completed our Geneva training course.
Our focus in the 1990s naturally flowed into NGO rights – a priority for two reasons. First, our partners attending Geneva sessions had no UN consultative status; and second, non consultative-status NGOs wouldn't be able to attend the World Conference on Human Rights if their government forbade it. So we proposed and lobbied for an exception to the General Assembly rules to allow non consultative-status NGOs to attend the Conference. In the case of an objection by a State, there would be a vote in the preparatory meeting. This change meant that Tibet (officially known as TARC), for example, was able to attend the World Conference, despite opposition by some States.
ISHR was also instrumental in a campaign to enable national level organisations to be granted consultative status with the United Nations, enabling them to participate in and contribute to key international human rights discussions. Until then, only international organisations could be accredited by the UN. ISHR's leadership resulted in the adoption of resolution by the UN Economic and Social Council (ECOSOC) allowing for national organisations to apply for and be recognised with UN consultative status.
In parallel to these key steps, we were part of the civil society push for an international human rights chief. We really wanted to make the difference and lobbied hard. Finally, a resolution was adopted in March 1994 to create the post of High Commissioner for Human Rights.
The Declaration on Human Rights Defenders
In June 1994, after 17 years of negotiations, the Working Group of the Human Rights Commission agreed to a drafted Declaration on Human Rights Defenders. We contributed to large parts of this text, and securing the adoption of this Declaration then became a priority for ISHR.
That day finally came in 1998. At the end of the Working Group session, India, Russia, Egypt, Cuba and Bangladesh blocked the resolution on a funding issue. Some major problems were caused by the Cuban delegation, so we had to target their delegate Miguel Alfonso Martinez. He lost that battle because of cigarettes. At the beginning of the 1990s smoking was discouraged at the UN but Mr Martinez was smoking in the room. I told the President of the Working Group 'If he continues smoking in the meeting, I will also have to smoke'. So Mr Martinez left the room.
In his absence, consensus on the contentious paragraph could more easily be reached. This is how he lost. He was furious at me and the Cubans took revenge at the General Assembly by initially preventing the Declaration from being adopted on 10 December (Human Rights Day). But for us that was not so important; what was important was that we finally had the Declaration that defenders deserved.
The Declaration was of course adopted, and we went on to strongly support the mandate of the Special Rapporteur on human rights defenders. ISHR continues to do that today.