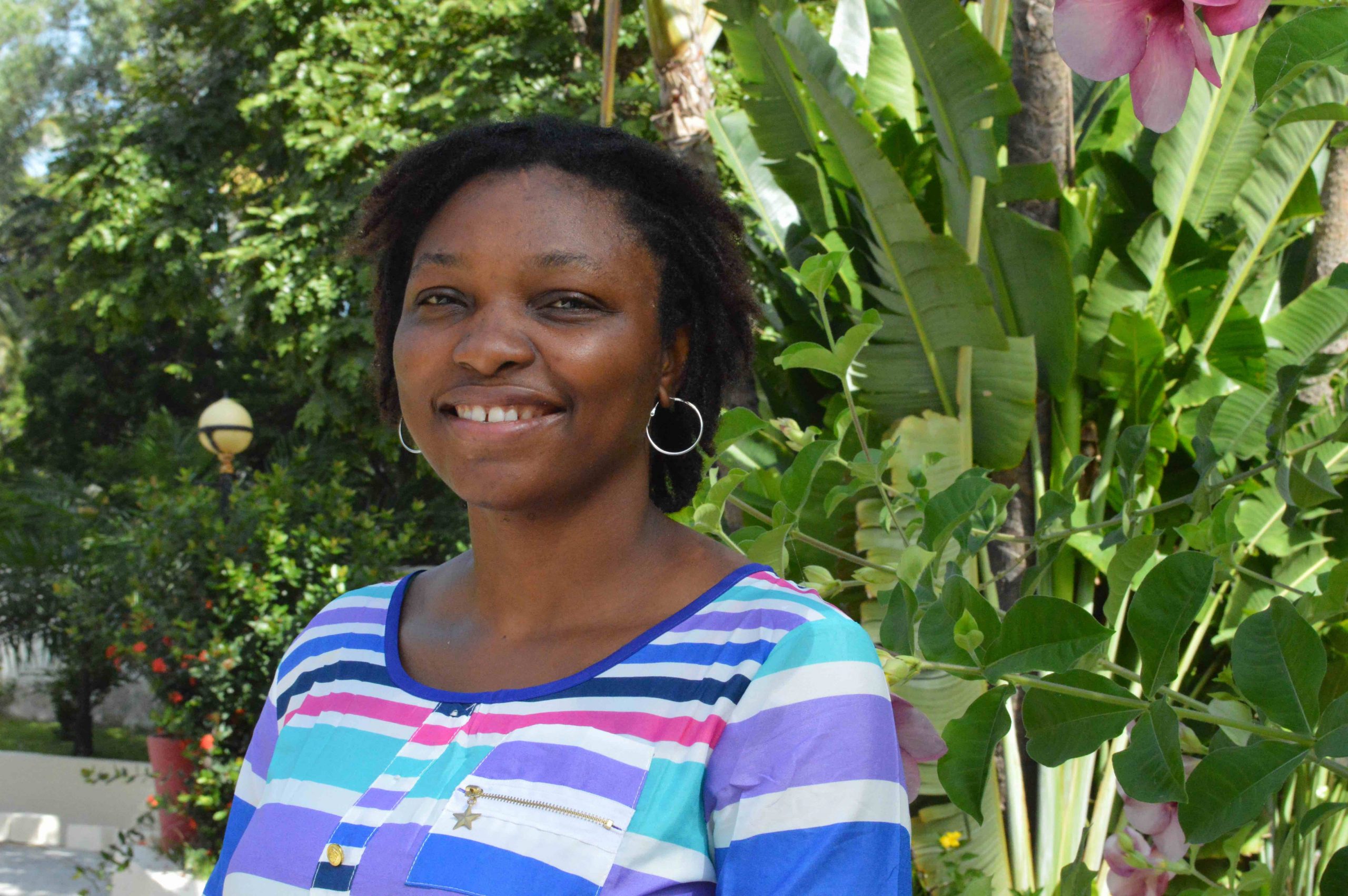 Defender Profile: Nora Bowier from Liberia
Profil disponible en français ici. 
Ms Nora Bowier is the Programme Coordinator at Sustainable Development Institute based in Duarzon, Liberia.
Nora oversees the implementation of three programmes namely; community land protection, community rights and corporate governance as well as forest governance.
'I am motivated to do human rights work in Liberia because the country has tremendous potential to grow and develop.'
Nora strongly believes that Liberian communities have the right to benefit from the country's natural resource wealth. She sees this happening through community participation in decision-making processes.
'I am seeking to promote social and economic justice to contribute towards the realisation of human rights in my country.'
In 2013 and 2014 Nora organised and oversaw nine civil society consultations with rural communities on the draft Land Rights Act. She worked closely with land activists and human rights defenders, educating over 580 participants about the policy itself and gathered community views and counter recommendations to protect the pro community provisions in the Act.
'A challenge that we face in the extractive sector is that key stakeholders are co-opted by multi-national cooperations.'
Nora explained that she has realised that in most cases community leaders, chiefs and the media have been 'brainwashed' to see human rights defenders as agents working against development and backed by foreign donors that do not necessarily promote national interests. As a result, NGOs in the sector have been harassed, receive death threats and often have no access to information, which would be required to enhance their work.
'Liberia has a functioning Independent National Commission on Human Rights, however it needs to be more vigilant and proactive when addressing violations in the extractive sector.'
Describing incidents when the National Commission failed to take leadership, Nora stressed that the African Commission's Working Group on Extractive Industries, Environment and Human Rights Violations and the African Commission in general need to give expertise, support and share best practices with the National Commission to ensure that it will be able to realise the vision of the African Charter.
 'This is my second time engaging with the African human rights system.'
Nora described her second visit to Banjul as eye-opening and educational. She was happy to engage and meet other human rights defenders. She benefitted from learning more about the African Commission Working Groups, the Special Rapporteurs and their mandates and the guidelines for submitting communications to the African Commission.  She added that an African Commission visit to Liberia would be powerful and would elevate the situation of human rights defenders in the country.
'It is my hope that 2016 will not be a once off celebration and acknowledgement of women human rights.'
The African Union will launch the 2016 theme, 'African Year of Human Rights with Special Focus on the Rights of Women,' at the African Union Summit in Addis Ababa, Ethiopia. Nora said it was fantastic that human rights were being given well-deserved attention and that women were being put at the center. She is motivated to engage Liberia's Ministry of Lands, Mines and Energy and call for them to mainstream gender into their policies and to ensure broader stakeholder engagement at the community level. However, she cautioned that the year must be used to put in place systems and processes that contribute to maintaining momentum towards enhancing the protection of human rights and those who defend them, and not be a once-off box ticking exercise.