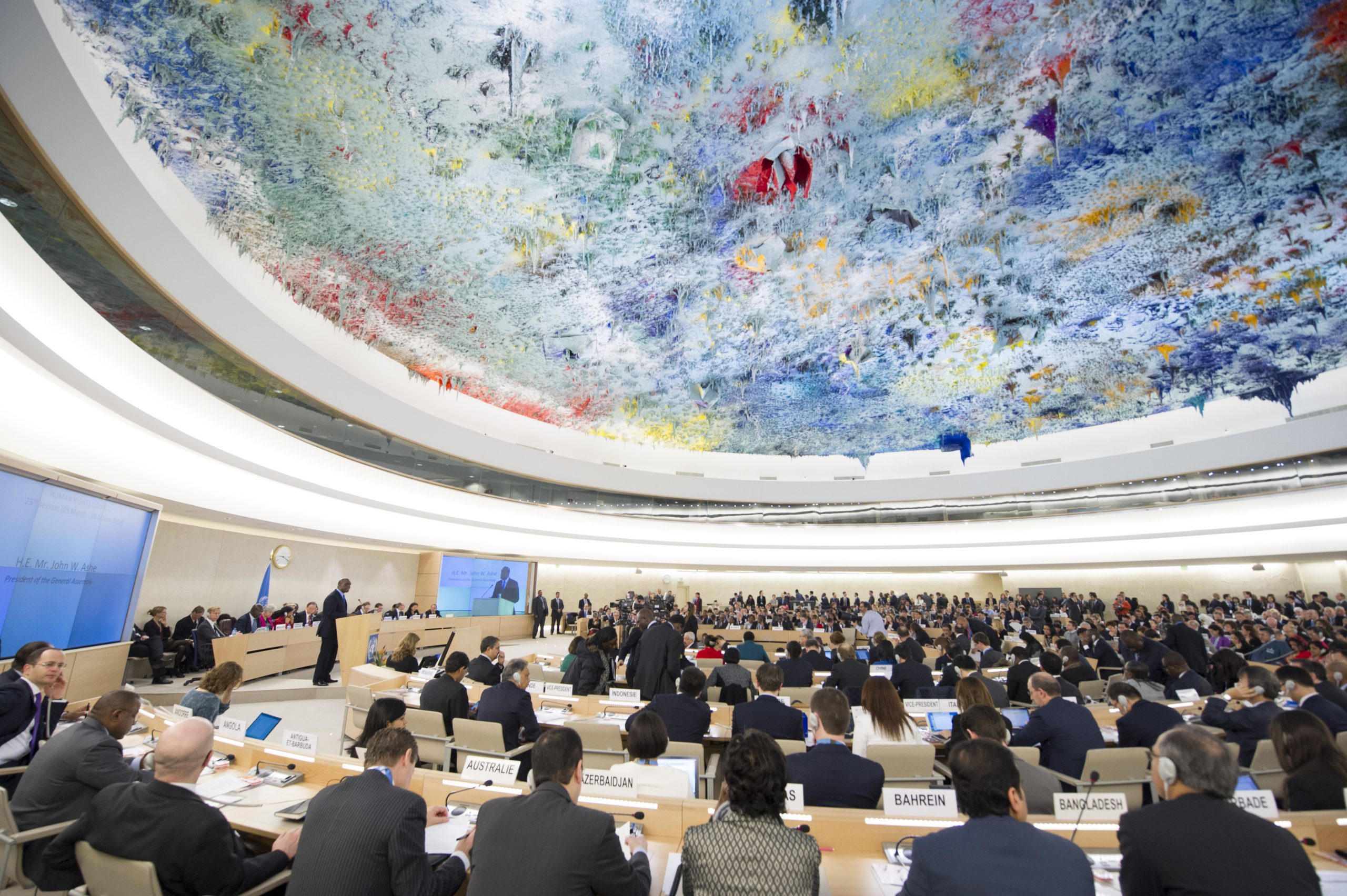 Human Rights Council Elections 2017: discussions of candidate States' visions for membership - Geneva
Monday 11 September
12:30-3:00pm
Palais des Nations, Room XI
Geneva
In advance of the Human Rights Council elections that will take place this autumn for the membership term 2018-2020, Amnesty International and the International Service for Human Rights (ISHR) will hold pledging events for candidate States in Geneva and New York on 11 September 2017.

The events, which will be co-sponsored by a cross-regional group of Permanent Missions, are intended to give candidates an opportunity to present their vision for Council membership and to respond to questions from a range of stakeholders on how they would realise the pledges and commitments they may have made in seeking election.
ISHR has published 'scorecards' for each of the States currently seeking election which can be accessed here.
If you require a UN Ground Pass to attend this event, please RSVP here by 4 September.
For your information: a similar event will be held in New York on the same day. See details of the New York event here.
Can't make it?
Follow the event live on ISHR YouTube channel: https://www.youtube.com/user/ISHRGlobal and submit questions to the candidates via Twitter using #HRCPledging.