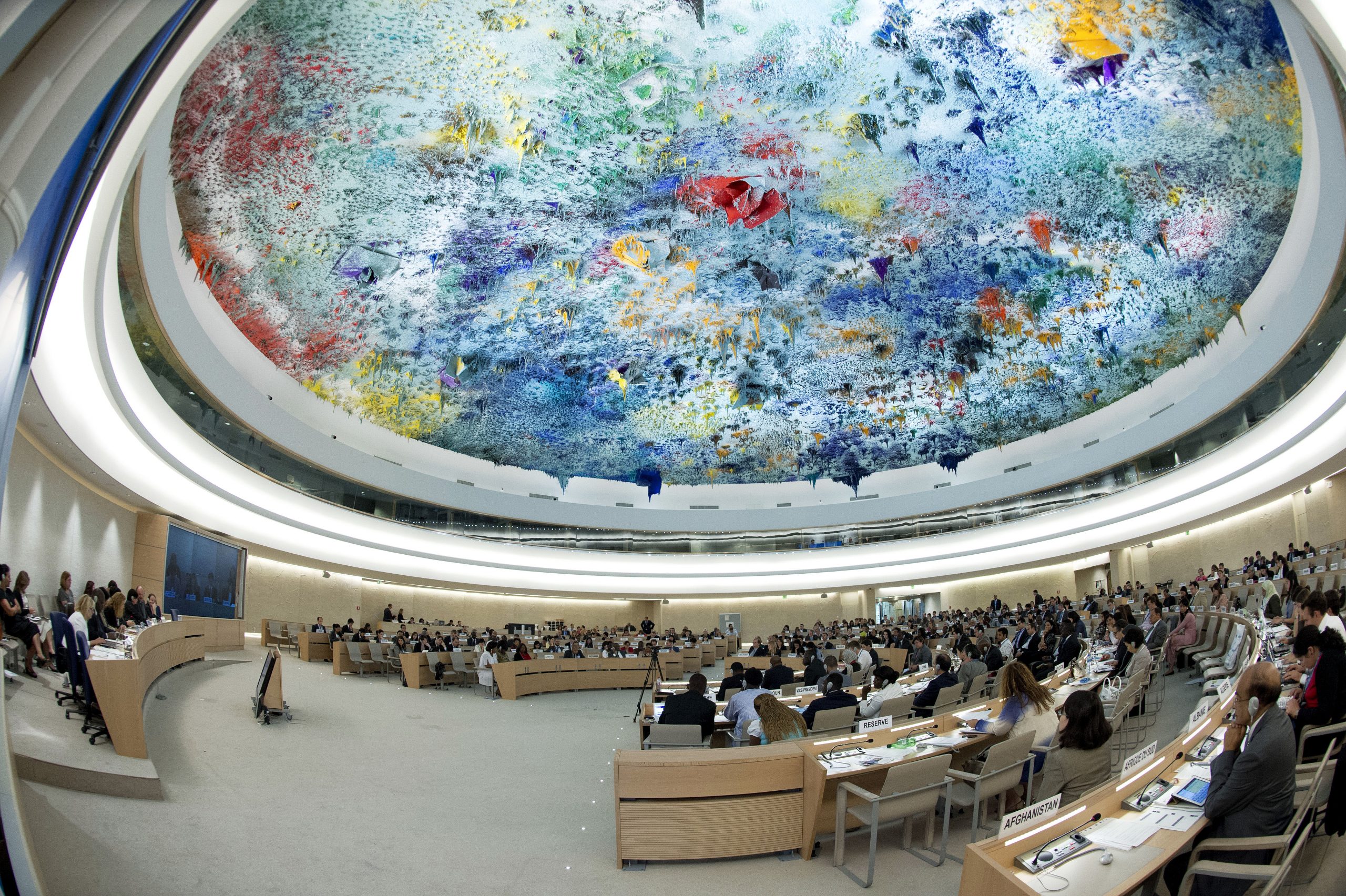 Human rights defenders and national security: Human Rights Council side event
Tuesday, 10 March, from 15h00 to 16h30
Palais des Nations, Geneva, Room XI
Together with Article 19, FIDH, ICJ and OMCT, ISHR is organising a major Human Rights Council side-event on the relationship between human rights defenders and national security.
The panel discussion will feature:
Michel Forst, UN Special Rapporteur on Human Rights Defenders
Tanele Maseko, campaigner for the release of her detained husband, Swaziland lawyer Thulani Maseko
Jimena Reyes, Director of Americas Desk, FIDH
Hina Jilani, Pakistani human rights lawyer and former UN Special Representative on Human Rights Defenders
Roselyn Hanzi, Zimbabwe Lawyers for Human Rights
Gerald Staberock, Director, World Organisation against Torture
The panel will be moderated by ISHR Director, Phil Lynch.
A UN badge is required to access the premises.
More about the event:
The work of human rights defenders and other civil society actors is crucial to address inequality and to promote good governance, accountability and inclusive development, all of which contribute to national security (see, eg, HRC Resolution 27/31).
In the words of UN Special Rapporteur on Freedom of Association and Assembly, Maina Kiai, it is therefore 'not a coincidence that shrinking space for peaceful civil society has been accompanied by a rise in extremism and violence across the world'.
Yet, despite the positive relationship between an enabling environment for civil society and the interests of national security, counter-terrorism measures – from the United Kingdom to China, and from Ethiopia to Chile – are increasingly being developed and used to target, restrict and criminalise the work of human rights defenders. As High Commissioner Zeid said in a recent speech in Washington DC, 'the space for dissent in many countries is collapsing under the weight of either poorly-thought out, or indeed exploitative, counter-terrorism strategies … [placing] human rights defenders under enormous pressure in many parts of the world today … [where] they risk imprisonment or worse in the peaceful defence of basic rights'.
Such regressive developments come despite the Council's calls in Resolutions 22/6 and 25/18 for States to ensure that 'measures to combat terrorism and preserve national security … do not hinder the work and safety of individuals, groups and organs of society engaged in promoting and defending human rights'.
To paraphrase Maina Kiai, the event will seek to counter the 'rhetoric of fear' and to firmly establish that 'the rights to peaceful assembly and of association do not encourage extremism, chaos, or violence but are, in fact, the best antidotes we have against all of these ills'.
This event will be webcast live at www.ishr.ch/webcast.