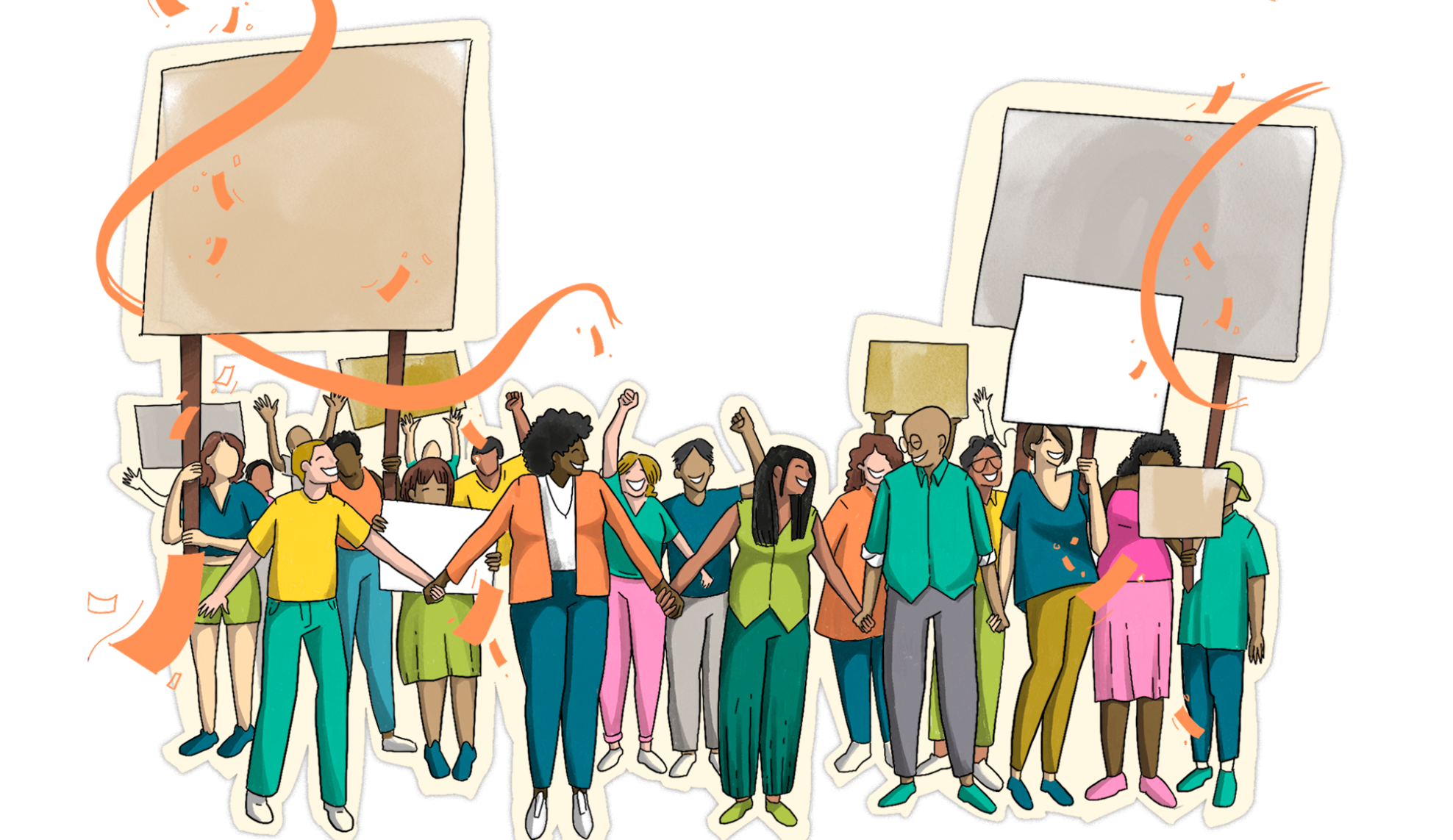 Let's celebrate the 25th Anniversary of the UN Declaration on Human Rights Defenders
Meet human rights defenders and be part of a one-of-a-kind picture to celebrate them and their work.
This year we are celebrating the 25th anniversary of the UN Declaration on Human Rights Defenders. The Declaration is all about defenders, and we want to ensure that on this anniversary we celebrate defenders, their work and their essential role in our communities and at the UN. 
To do this, and to be seen, our coalition of 17 organisations are inviting you to an in person action at the Place des Nations in Geneva alongside the 54th session of the Human Rights Council. This same week many human rights defenders will be attending the session at the UN including a brave group of women human rights defenders. On 18 September they will share some of their experiences and stories and we will afterwards take a picture with a giant banner. We will send the picture to the media, the UN and State representatives to remind them that we have the #Right2DefendRights and that defenders should always be welcomed at the UN. 
When? 18 September, 16:30 
Where? Place des Nations in Geneva
What? Photo with a giant banner to celebrate defenders and their work
Bring your colleagues, communities, families or any visiting defender you know!