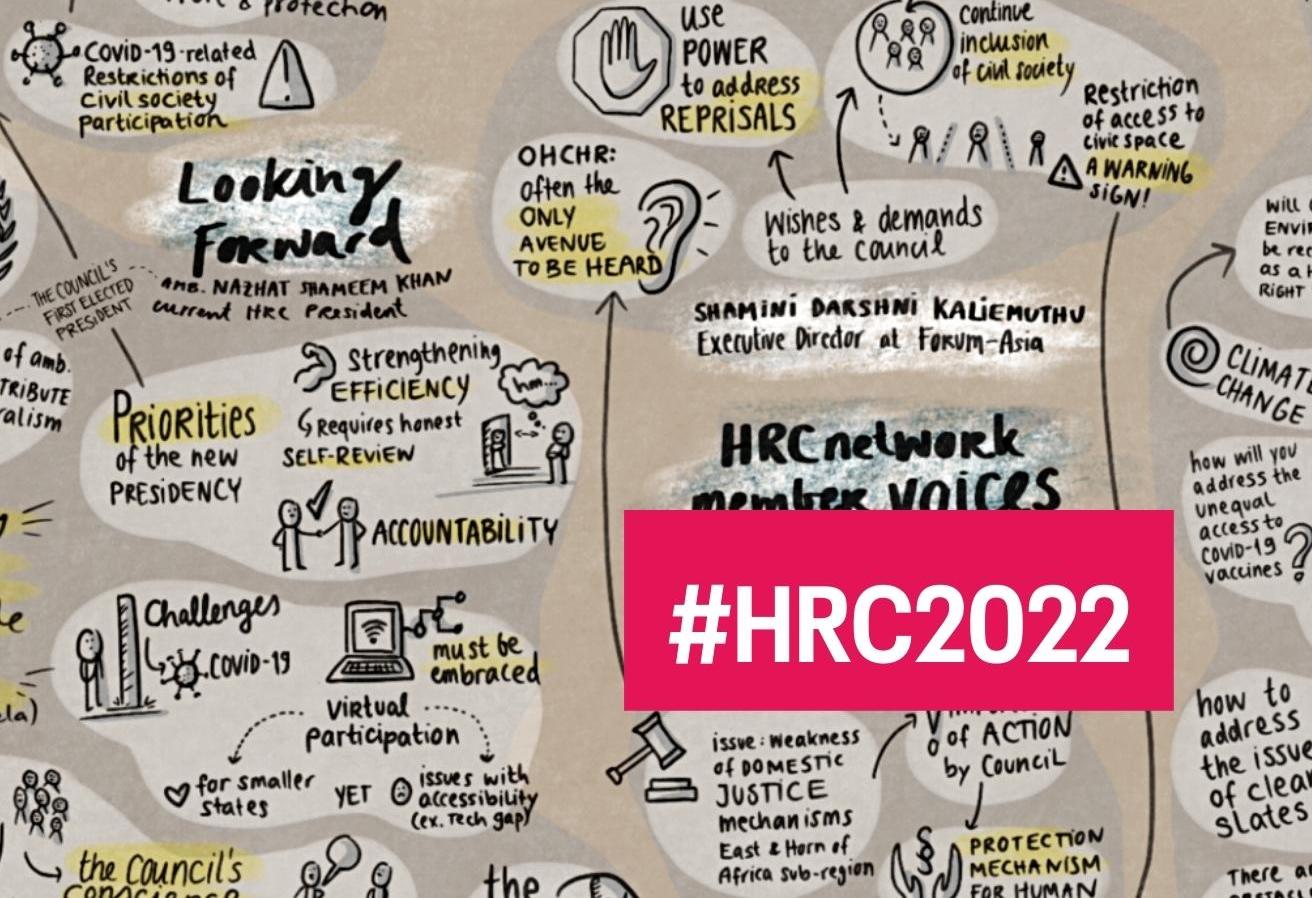 Online welcome meeting with the incoming and former Presidents of the UN Human Rights Council
ISHR and HRCnet are pleased to be hosting an online welcome meeting with Ambassador Federico Villegas, the incoming President of the Human Rights Council and former president Ambassador Nazhat Shameem Khan.
This will be a unique opportunity for civil society partners, human rights experts and diplomats to have a conversation with both the incoming and former Presidents of the world's peak human rights body. The event will include interventions from civil society organisations and an interview of both Presidents based on questions by ISHR and the audience.
Speakers: 
Ambassador Nazhat Shameem Khan
Ambassador Federico Villegas
Camila Maia, Coordinator - International Area, CELS
Gustavo Huppes, International Advocacy Officer, Conectas
Moderator: Phil Lynch, International Service for Human Rights
 
We hope you can join us! In order to attend, please register here.
The event will be in English with simultaneous interpretation in French and Spanish. It will also be live- streamed on ISHR YouTube channel.
If you require sign interpretation, we kindly ask you to indicate this in the registration form on or before 1 February, so we have time to arrange it.

To help us prepare for the meeting, here is what you can do:
Send us your questions for the incoming and/or former Presidents in advance at [email protected] or [email protected] or be ready to send them via the Q&A during the meeting
Tweet your thoughts about what the Human Rights Council's priorities for 2022 should be, using #HRC2022. We'll share a selection with the incoming President.