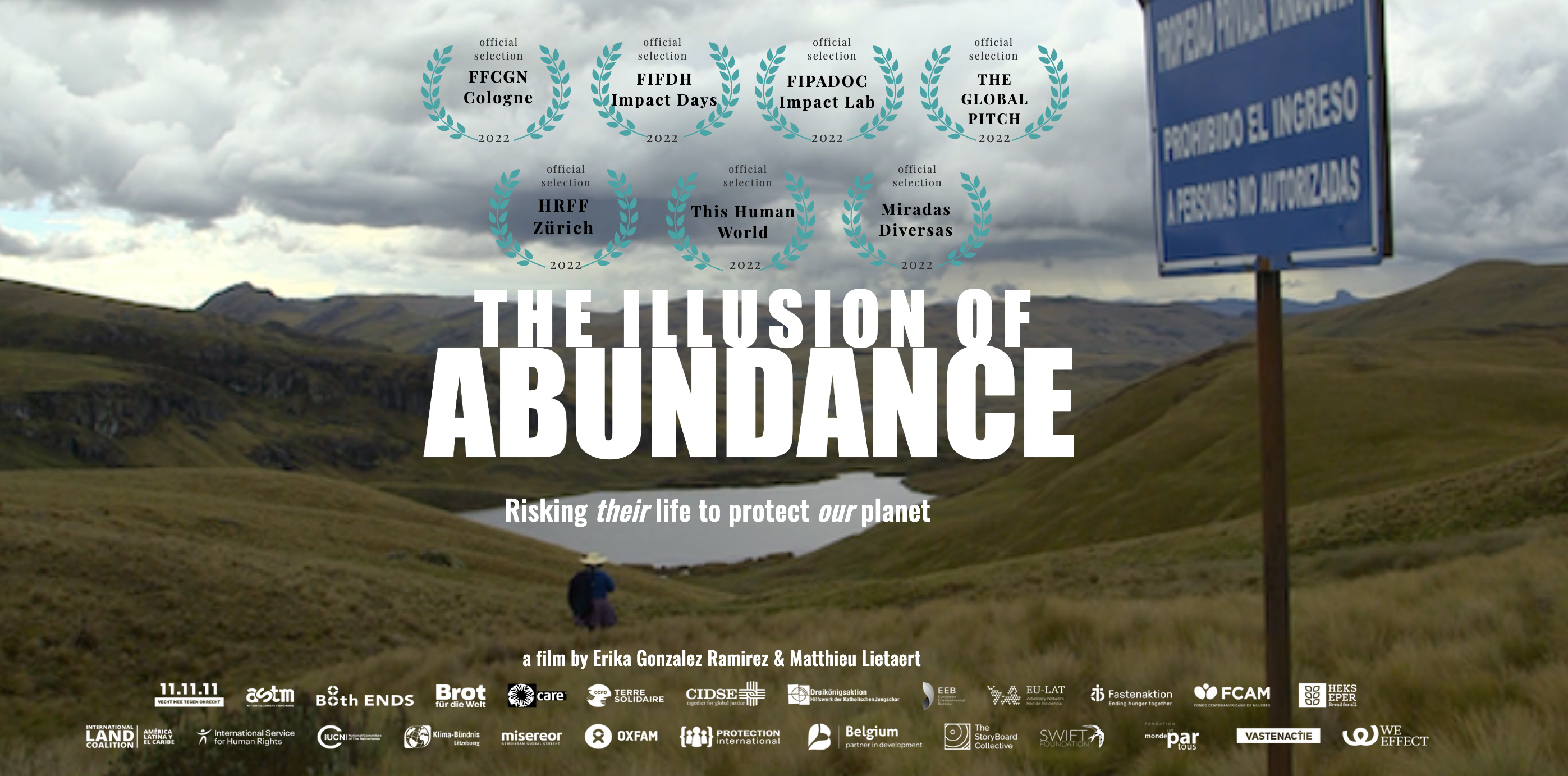 The illusion of abundance: Film screening and discussion
About the movie
In 2021, 200 human rights defenders were killed across the world. Latin America accounts for 75% of these killings. 'The Illusion of Abundance was made to honour the memory of these environmental land defenders who lost their lives to protect nature,' affirmed the directors of this documentary film that narrates the story of three women human rights defenders fighting for dignity and justice.
In their film, Erika Gonzalez Ramirez and Matthieu Lietaert introduce us to Berta Cáceres, Carolina de Moura and Maxima Acuña, three women from Latin America defending their communities from transnational corporations - the modern day conquistadors - who aim to reduce their land and livelihood to a pile of profit-feeding raw materials.
The filmmakers wanted to make a road movie that travels today's Latin American landscapes of extractivism. To illustrate the current reality, they decided to focus on the resistance of these women, all showing the consequences of globalisation and what "development" means in their region.
Their quest for corporate accountability brought them to Geneva, where ISHR accompanied them during the negotiations at the United Nations Palais des Nations on the elaboration of an international legally binding treaty that seeks to regulate, in international human rights law, the activities of transnational corporations. 
Speakers :
Mae Ocampo, Executive Director, Protection International

Andrés Zaragoza, Business and Human Rights programme manager, ISHR

Carolina De Moura, Human rights defender and film protagonist
This event is organised and co-hosted by Protection International and ISHR with the support of  Ville de Genève.