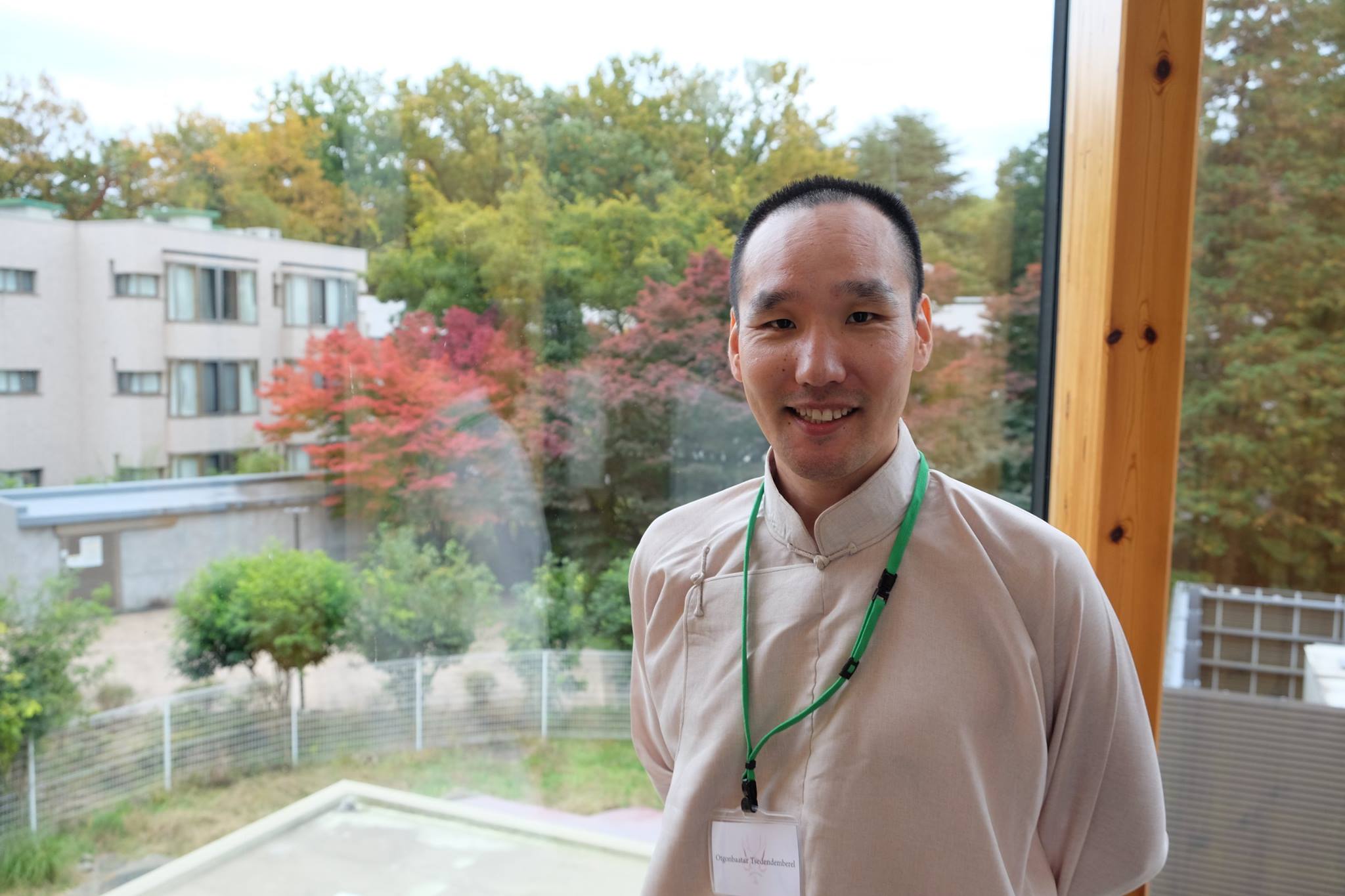 Human rights defender profile: Otgonbaatar Tsedendemberel from Mongolia
UN Special Procedures and other human rights mechanisms have helped drive change for better protection of LGBTI people in Mongolia. Otgonbaatar Tsedendemberel provides reflections on how this was achieved.
You have advocated for the rights of LGBT persons in Mongolia for many years, can you tell us about what you do?
I am a co-founder of LGBT Center of Mongolia and worked as Advocacy Program Manager and then Executive Director from 2009 to 2014. We conducted workshops and training on LGBTI rights to raise awareness among the general public and  law enforcement officers, health professionals, NGOs, public and private schools, etc. LGBT Center also worked hard in cooperation with other organisations to become one of the leading rights-based civil society organisations (CSOs) in Mongolia, contributing to the overall civil society development in the country and the mainstreaming of LGBTI issues into human rights issues as a whole. One of the highlights of what we have done collectively is the successful use of UN mechanisms such as the Universal Periodic Review (UPR), Committee against Torture (CAT) and Human Rights Committee to make the Government of Mongolia acknowledge its sexual minorities for the first time, express its political will to protect our rights and commit to implement the UPR and treaty bodies' recommendations.
What motivated you to become involved in human rights work?
Having lived, studied and worked in Japan for 7 years, I felt that I needed to contribute to the development of my own country. As a young gay man who has seen the world, I was optimistically ambitious and daring enough to slip my hand into a tiger's mouth, as the Mongolian saying goes. However, the situation for the LGBTI community was quite bleak with no rights-based NGO for the community operating. Then I joined the Mongolian Red Cross Society and where I met other co-founders of the LGBT Center. My personal desire for a better future for LGBTI Mongolians, the invincible passions of the co-founders Robyn Garner and Anaraa Nyamdorj, and the remarkable feminists and human rights defenders of vibrant, active Mongolian civil society motivated and still inspire me to work on LGBTI issues at home and abroad.   
What risks, challenges or threats do you face as a human rights defender in your country?
Together with fellow activists I appeared on TV shows and gave interviews especially before, during and after UN and domestic advocacy efforts. Personal risks involved automatically "outing" my friends, family members and everyone around me, and in the process passively encroaching upon their right to privacy. They were so understanding and loving that they endured the negative attitudes, threats and attacks. Most of these threats come from a lack of information and misconceptions about LGBTI people and issues, as well as fear of being associated in any way with sexual minorities. I had to deactivate my Facebook account a few years ago to protect my family and what's left of my privacy. Nevertheless, the situation is getting better after all these awareness-raising activities and LGBT Center's work with the government and civil society, and I think now the private sector needs to join the cause for the sake of a better future for all.     
What is the legal situation for NGOs and human rights defenders in Mongolia? What changes would you like to see to create a fully enabling environment for their work?
The NGO Law of Mongolia allows many NGOs to emerge and operate. The LGBT Center struggled initially to be registered as a legal entity back in 2007-2009. Since then we have not had any issues with the authorities in terms of the NGO registration. However, there is no law that enshrines the rights of human rights defenders (HRDs). In addition to the challenges of engaging in human rights work, LGBTI activists further suffer verbal and physical abuse and intimidation, family pressure and violence, financial obstacles, housing difficulties and even terrible treatment by landlords of NGO offices. Therefore, we desperately need a state policy and legislation on human rights defenders.
Can you give some examples of how you have engaged with the UN Special Procedures?
Ms. Magdalena Sepulveda Carmona, UN Special Rapporteur on Extreme Poverty and Human Rights, made an official visit to Mongolia in 2012. I met her towards the end of her visit and updated her on the situation of the LGBTI community. Ms. Magdalena Sepulveda observed that "the recent economic achievements made in Mongolia has not benefited the country's poor" and highlighted vulnerable groups, including people living with HIV (PLHIV) and LGBTI persons.
In 2013, the Special Rapporteur's report was released, concluding that "there is a high level of inequality at a time when the country is experiencing a major economic boom." Given the pervasive inequality affecting the LGBTI community and the government's recently expressed political will, the Center was encouraged to collect our own data on how poverty affects the LGBTI community and its root causes so that our advocacy efforts would be better informed and effectively targeted. 
What have you achieved through this engagement?
The study – "Poverty and the Lesbian, Gay, Bisexual and Transgender Community in Mongolia" – was conducted in 2014. Its main author Dr. A. Bulbul discovered that the unemployment rate of survey participants was 10.4%, higher than the official rate of 7.8% among the general population, and approximately 22% lived below the national poverty line. The study concluded that enabling a legal environment to ensure equal access to education and employment and changing public perception and attitudes was necessary. This study – inspired by the Special Rapporteur's visit – was significant since we got to utilise the UN Special Procedures and started to gather evidence to better inform the public and the relevant officials in the government and international organisations for better advocacy.  
How do you think using the international human rights system assists in achieving domestic advocacy goals?
International human rights norms and standards definitely guide defenders to identify gaps, to better use the mechanisms established and available for us and to network with other like-minded activists, scholars, diplomats and UN officials. I would also like to thank organisations such as ISHR, ARC International, OutRight Action International, ILGA, COC Netherlands, OSCE, Open Society Foundations and FORUM-ASIA which act as a bridge between us – local and national activists – and the international and regional human rights systems, allowing us to lobby our government and make our advocacy more effective through their financial and technical assistance and support.      
What if anything could the UN do to make the Special Procedures system easier/safer for you to engage with?
From experiences of working as an activist at the UN in Geneva and New York, I know that the UN is a political institution. However, it has been reformed to genuinely ensure the representation and participation of civil society. The UPR is a prime example because it brought LGBTI issues to the attention of our government, leading to legal reform. I would like to see those who work in the Special Procedures' teams be present both online and offline. Country visits by Ms. Magdalena Sepulveda and meetings with diverse stakeholders were truly amazing and productive. Online presence of UN Special Rapporteur on Freedom of Assembly and Association Mr. Maina Kiai, who listens to activists' voices from the ground is absolutely impressive. And most importantly, I wish the UN work at the headquarters could be translated into the UN country offices as swiftly, effectively and efficiently as possible.