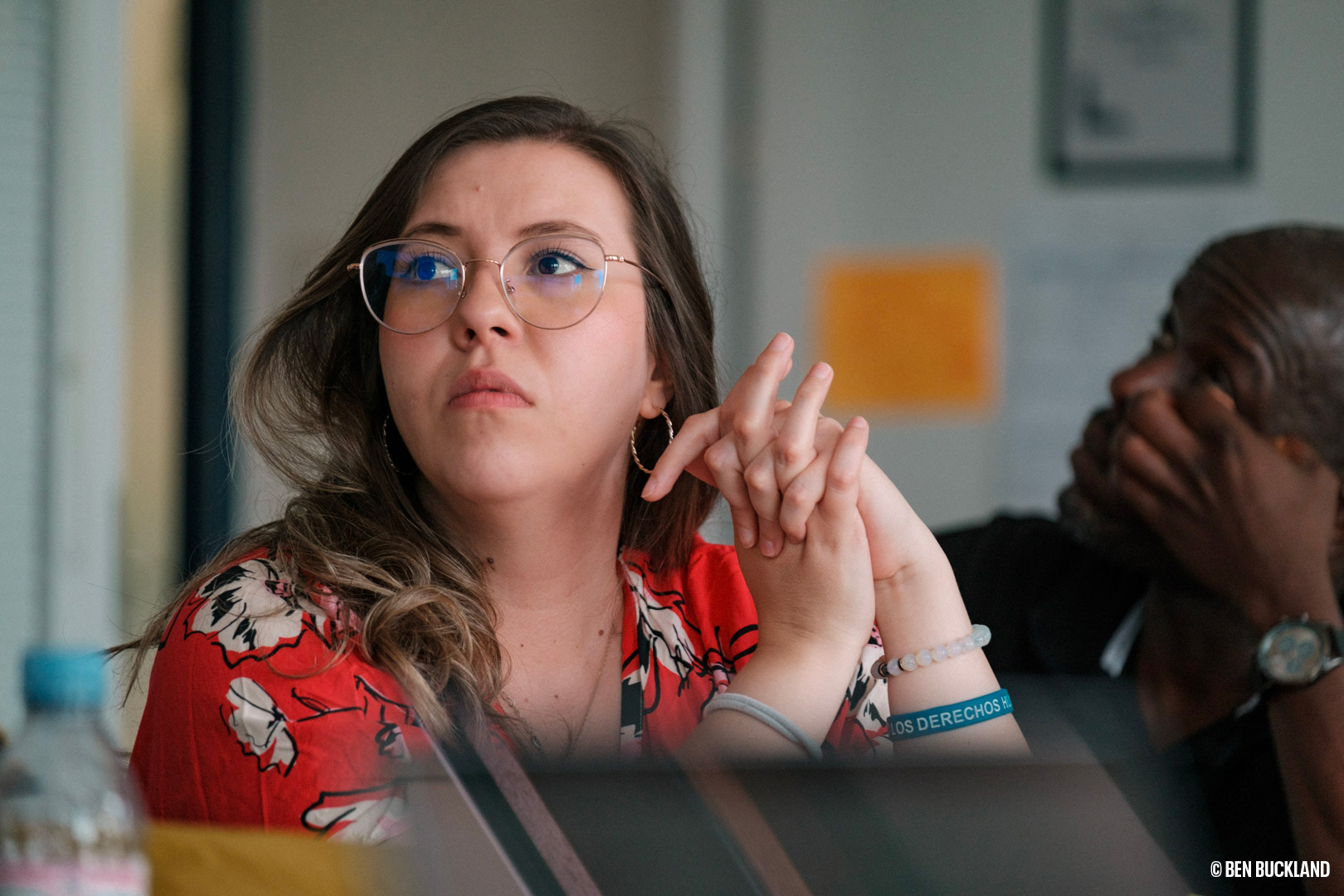 Human rights defender's story: Camila Zuluaga, from Colombia
Camila Zuluaga is an international advocacy lawyer at the Colombian Commission of Jurists (CCJ). She spoke to ISHR about her history of activism and hope for Colombia, which is about working to make a safer country for human rights defenders.
Camila Zuluaga told us about the 'calling' she felt while at university, which drove her to work in human rights, with the hope of contributing to establishing peace in Colombia after a decades-long internal conflict.
Camila was also one of the participants in ISHR's flagship training course, the Human Rights Defender Advocacy Programme (HRDAP) in June 2023.
Watch her testimony and learn more about HRDAP below: