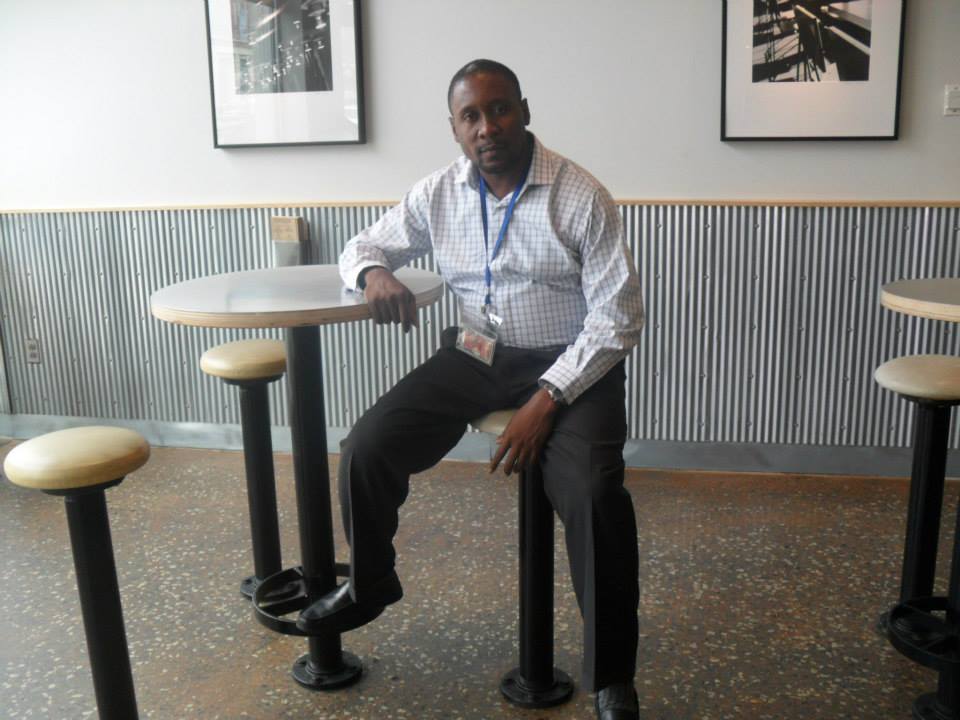 Pierre Fritznel: Defender of women's human rights from Haiti
Pierre Fritznel is the Executive Director of Combite pour la Paix et le Développement, an NGO in Haiti focusing on combatting violence against women and ensuring the participation of women in reconstruction efforts.
He spoke with ISHR while in New York in March 2015 to attend the Commission on the Status of Women
'The risks we encounter in our work are many, especially in a town like Cité Soleil that is deemed to be very dangerous. It is obvious that members of the organisation will quite often face threats and intimidation on the part of both State authorities as well as civil armed groups'.
Pierre recalls on 8 March 2012, his organisation commemorated International Women's Day with the camp for internally displaced women, Parc Jean Marie Vincent, which was disrupted by supporters of the government. The government at the time had advocated for the relocation of families from a program that was to give 500 USD to each family. The IDPs complained of this program by proposing instead that the government build villages or community housing for the internally displaced.
'While no national protective mechanisms exist in Haiti for human rights defenders facing risks and threats, we do not hesitate to inform UN agencies such as MINUSTAH through its human rights section and the foreign diplomatic presences in the country'.
Pierre believes that human rights defenders need a global platform or international structure to bring them together for solidarity and common learning. Such a strategy would strengthen the protection of human rights defenders.
'Perhaps this generation of human rights defenders may not enjoy the necessary changes that are the result of their work – as is the case of our colleagues who are no longer here: René Cassaint from France, Jean Claude Bajeux from Haiti and Floribert Chebeya from Congo. However, if we continue to fight together by building bridges to adopt global strategies, future generations can expect real change'.
Pierre also recommended that a Convention on the Protection of Human Rights Defenders be developed, signed and ratified by all United Nations member States, while likewise ensuring that regional bodies protect human rights.
'Today many human rights defenders are imprisoned, killed and harassed because of their work. UN Special Procedures should also be informed on how to deal with cases when the families of human rights defenders are targeted as a result of their work'.
Pierre highlights that the Beijing Declaration and Platform for Action constituted a major advance in the rights of women around the world. In Haiti, for example, since 1986 there are efforts in changing some of the laws in accordance with the Beijing Declaration and Platform for Action program. However the Haitian population is not adequately informed of this Declaration to ensure its full implementation. Pierre views that the right to information of the population is thus violated. Many of these laws open the door to new concerns, such as discrimination between rural and urban women, misallocation of resources, and the like
Pierre believes that a new approach is needed for the implementation of international obligations, particularly in countries that are poor and suffer from corruption and misappropriation of funds. Greater South-South cooperation with genuine intentions is a step in the right direction.
'Women's rights will be respected in poor countries the day that States and other national and international actors work better together to change the perceptions of a society that place barriers on ensuring the equal rights of women'.