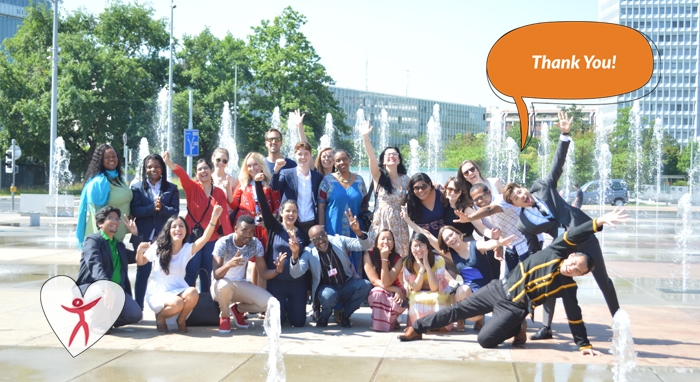 Thank you | ISHR December appeal donor board
A big thanks to everyone who got behind our fundraising appeal and invested in a better world by supporting human rights defenders!
Thanks to the following people who have generously supported our December fundraising appeal so far.
Add your name to the list – donate now to support human rights defenders in their work to make the world a more fair, just and peaceful place!
$5000+
Eileen Donahoe (in honour of the late Ambassador Yusuf Mohamed Ismail 'Bari Bari', former Permanent Representative of Somalia to the UN in Geneva)
DLA Piper
Microsoft
$1000 – 4999
Philip Alston
Elizabeth Broderick
Jean-Claude Erné
Anonymous
$500 – 999
Hurst Hannum
Rosemary McCreery
Andrew Park
Patricia Schulz
Margaret and Chris Sidoti
$101 – 499
Hilary Charlesworth
Christine Do Phan
Elizabeth Evatt
Gregor Henneka and Marina Dailly
Olivier de Frouville
David Homolka and Eva Homolkova
Phil Lynch and Lucy McKernan
Madeleine Sinclair
Up to $100
Heather Collister
Antony Crockett
Laurel Elmer
Lynette Garrick
Holger Heller
Hugh de Kretser
Tess McEvoy
Josel Menez
Melinda Moore
Fabiana Pardi Otamendi
Lorraine and Colin Potts
Tom Simkins
Nick Sinclair
Sophie Sinclair
Tegan Webster
Image: ISHR