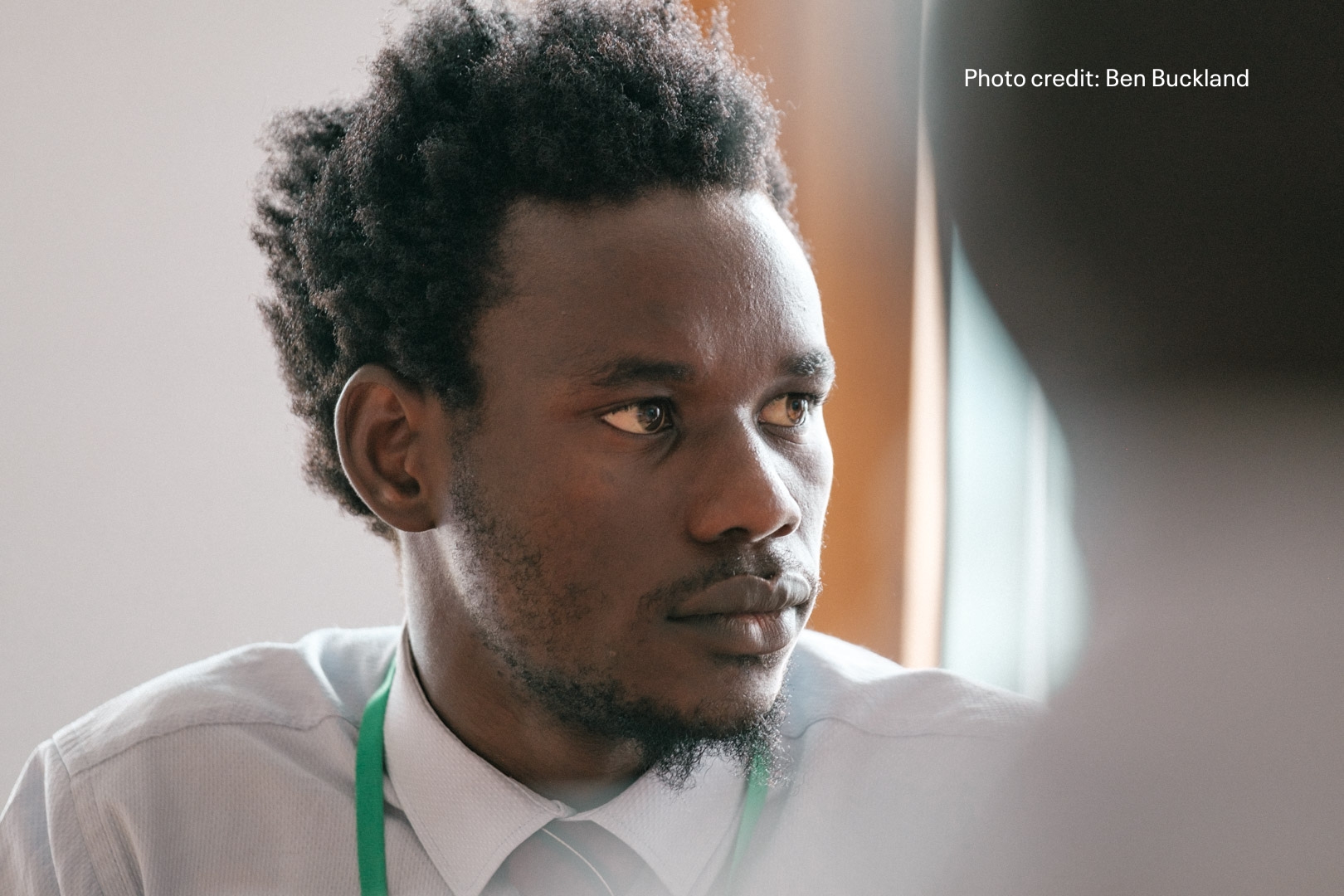 Human rights defender's story: David Yambio, from South Sudan
David Yambio is a community advocate and spokesperson at the NGO Refugees in Libya. His own experiences of forced exile inspired him to fight for the human rights and well-being of migrants and refugees on both sides of the Mediterranean.
David told us about his work, the difficult path that led him to it, and his aspirations for a future where migration is recognised as 'a natural right'.
David was also one of the participants in ISHR's flagship training course, the Human Rights Defender Advocacy Programme (HRDAP) in June 2023.
Hear his testimony and learn more about HRDAP below: